Wallanders vÀrld
Böckerna och filmerna om poliskommissarie Kurt Wallander har nÄtt framgÄngar över hela vÀrlden. Ystadregionen, dÀr filmerna spelas in, Àr idag en av de mest besökta platserna i Sverige.
Wallanders vÀrld Àr en unik bok med texter pÄ svenska, engelska och tyska. Historiska Äterblickar varvas med nytagna, stÀmningsfulla foton. HÀr möter vi Àven ett antal mÀnniskor som pÄ olika sÀtt varit delaktiga i filmerna, till exempel polis, tornvÀktare, hantverkare, restaurangÀgare, rekvisitör och statister.
Annika McClintock Àr journalist med Lund och SkÄne som bas. Hon har arbetat med radio, skrivit tidningsartiklar och böcker.
The books and films about Police Inspector Kurt Wallander are a great success all over the world. Today, the Ystad region, where the films are made, is one of the most frequently visited places in Sweden.
Wallander's World is a unique book in Swedish, English and German. Historical flashbacks are interwoven with captivating, newly taken pictures. We also meet some people who in different ways have been involved in the films. For example a policewoman, a tower watchman, a carpenter, a restaurant owner, a makeup artist and film extras.
Annika McClintock is a journalist based in Lund and Scania. She has worked with radio programmes, written newspaper and magazine articles, and authored several books.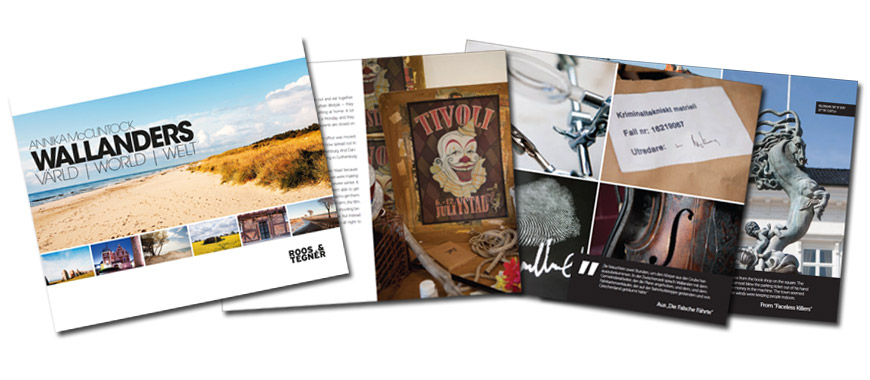 ---